Biden to meet CEOs of J.P. Morgan, Intel, Nasdaq as White House warns failure to raise debt limit could set U.S. back decades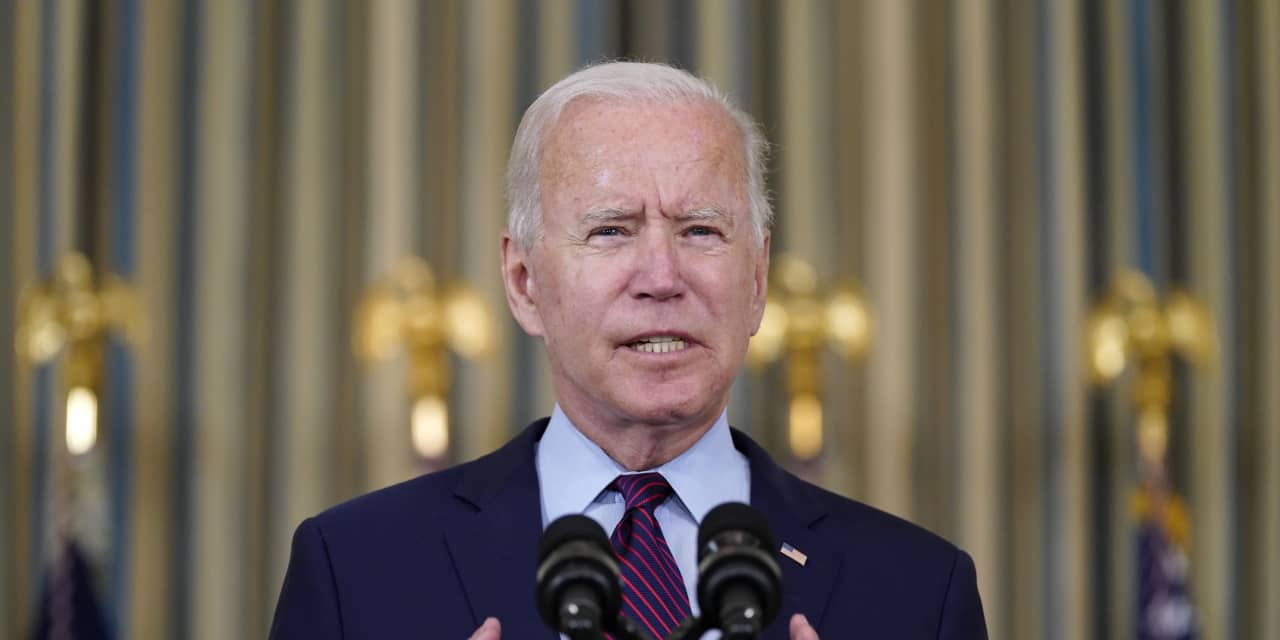 President Joe Biden is scheduled to meet with a group of top U.S. business leaders on Wednesday amid a brawl over raising the U.S. debt limit, as the White House is warning that failure to raise the cap could set the country back decades.
Biden's meeting will be "on the need to immediately address the debt limit and the damaging consequences for American families, small businesses and the economy if unnecessary delay continues any further," the White House said.
A White House official said participants would include J.P. Morgan Chase & Co.
JPM,
+0.02%
CEO Jamie Dimon, Intel
INTC,
-0.44%
CEO Pat Gelsinger and Adena Friedman, president and CEO of Nasdaq
NDAQ,
+0.18%.
Other participants scheduled to attend include Jo Ann Jenkins, the CEO of AARP. Executives will join either in-person or virtually.
Republicans say they won't help Democrats raise the borrowing limit, arguing Biden's party should do it on their own.
Congress has just days to act before the Oct. 18 deadline when the Treasury Department has warned it will run short of funds to pay the nation's already accrued debt load.
In a blog post on Wednesday, members of the White House Council of Economic Advisers said "if Congress fails to act, it could take decades for the United States to fully recover."
Senate Democrats on Wednesday are scheduled to try for a third time to suspend the borrowing limit, while Republicans are expected to block the move.
The Associated Press contributed to this story.